An Oregon Coast Landmark: Depoe Bay Bridge and History

Virtual Tour of Depoe Bay, Gleneden Beach, Lincoln Beach, Otter Rock, Oregon Coast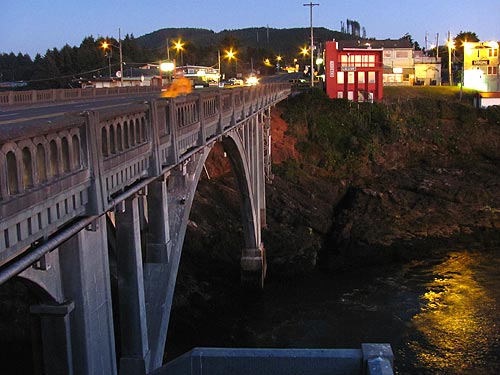 (Depoe Bay, Oregon) – You often don't pay attention to this gem as you pass over it, doing your best to balance glances at the ocean with driving in traffic. The bridge at Depoe Bay, designed by famed architect Conde B. McCullough, is a striking construction, spanning over what is claimed to be the "world's smallest navigable harbor." It allows a scenic walk above, looking out over the always dramatic wave action of the tiny town, and it allows you to walk underneath to catch glimpses of the tiny bay and baymouth.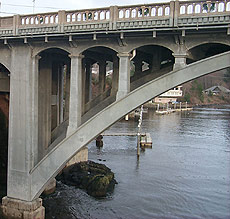 The bridge and this part of 101 were constructed in 1927 by the Kuckenberg-Wittman Company of Portland. It clocks in at 312 feet in length and the main span is a 150-foot rib deck arch. Later additions to the structure happened in 1940, allowing more traffic.
In those early days of what was called the Roosevelt Highway, it only took four and a half hours to get from Depoe Bay to Vancouver, Washington, according to one highly publicized trip at the time.
Along the seaward side of the bridge, the ocean knocks against the rocks and the seawall, creating ever-spectacular views. The gargantuan Spouting Horn puts on a show here. On the eastern side sit the three or so blocks of downtown Depoe Bay, chock full of kooky tourist shops, eateries, charter boat companies and the bay itself.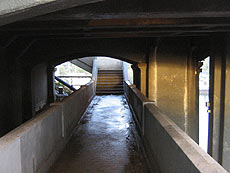 The northen end of the bridge includes the Whale Watch Center, a building that had a run of several different businesses over the decades, including a series of gift shops. Finally, in the early part of the 21st century, the State of Oregon snagged the building for its whale watch headquarters, and its beacon-like top area has served as a mecca for whale spotters everywhere.
The area is handicapped accessible.
Just beneath the center is a viewing platform, complete with picnic benches and coin-operated telescopes. Below this, you can watch ships wandering back and forth, while a small, slightly spooky walkway takes you beneath the bridge to the other side, and more, larger views of the bay.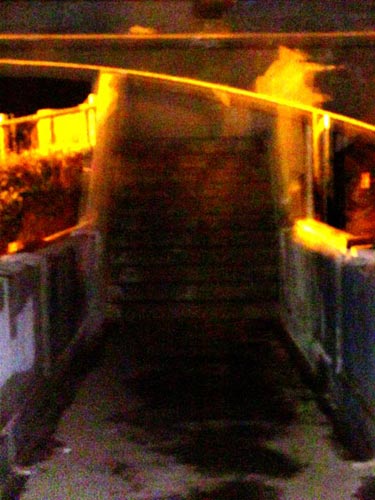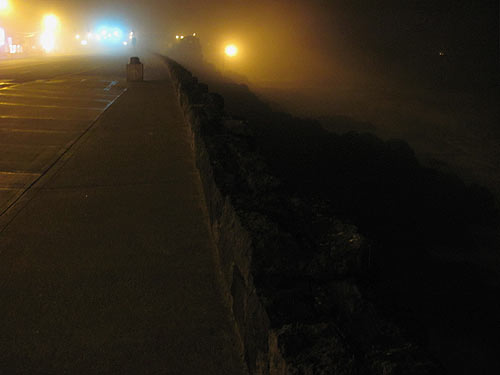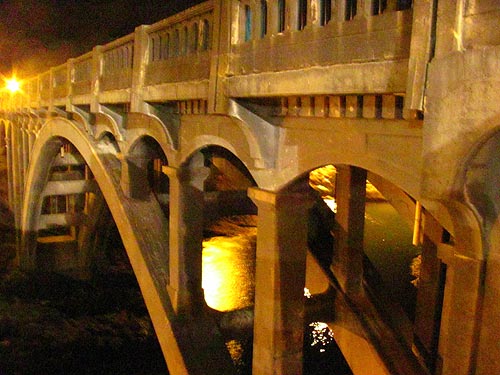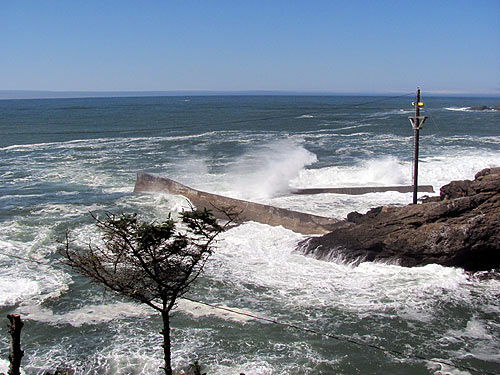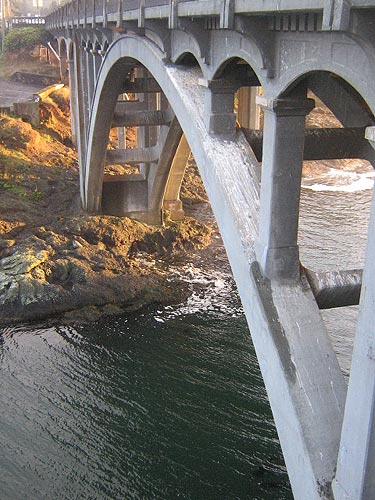 Also see: Depoe Bay History: the Story Behind Some Oregon Coast Landmarks 
More About Depoe Bay Lodging.....
More About Depoe Bay Restaurants, Dining.....