Photos of Cannon Beach History Center and Museum - N. Oregon Coast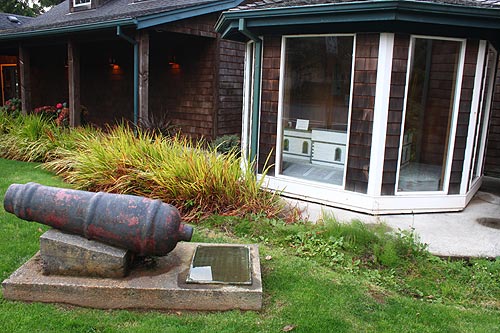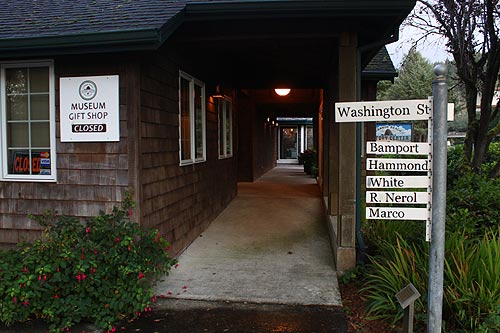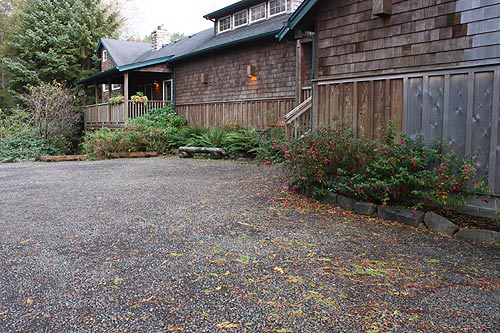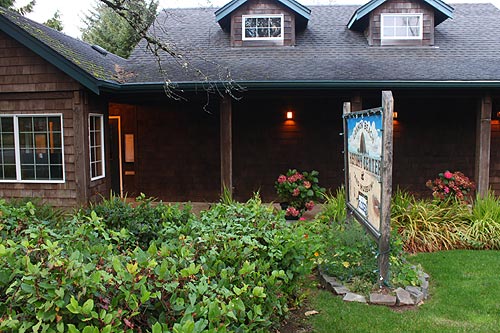 More Cannon Beach, Oregon Visitor Information at the Cannon Beach, Arch Cape, Oregon Virtual Tour, Map
History Center and Museum, N. Oregon Coast - About the center, exhibits, history events, lectures, updates and news
Find the Cannon Beach History Center & Museum at the Corner of Sunset & Spruce, Cannon Beach, Oregon. cbhistory.org. 503.436.9301.
For more travel and visitor information about Cannon Beach before you head out, including much about attractions and beaches, see the Cannon Beach, Oregon Virtual Tour, Map, and the Cannon Beach, Oregon Coast Complete Guide: List of Every Beach Access.
News from Cannon Beach History Center and Museum
Meet Santa in Cannon Beach
27 Nov 2018 at 3:17am
Looking for an escape over the holiday weekend? Join the Cannon Beach History Center & Museum?s board of directors and staff for an all-day event for both kids and adults on Saturday, Dec. 22, from 11 ...
Blueprints of Oregon's iconic 'Terrible Tilly' lighthouse come to light
9 Dec 2018 at 2:32pm
"This is very exciting for those of us who like to nerd out about the lighthouse," said Elaine Trucke, executive director of the Cannon Beach History Center and Museum. The blueprints were brought to ...
Cannon Beach?s iron namesake returns home
29 Jun 2016 at 6:02am
The Daily Astorian reports that the iron cannon will be included in a permanent exhibit at the Cannon Beach History Center and Museum. It is expected to be set up by mid-summer. The coastal town was n...
Un-Cruise Adventures? Columbia and Snake River Cruises Uncork More Wine and H...
8 Feb 2016 at 2:05am
An updated itinerary highlighting the area?s history and additional ... include Hanford Reach Interpretive Center, Multnomah Falls, Maryhill Museum, Hood River, Walla Walla, Palouse Falls State Park a...
Restored 19th century cannon going on display in Astoria, Ore.
17 May 2014 at 10:17am
... found in 1898 and gave Cannon Beach its name. Survivors of the shipwreck made it to Astoria and set up cabins while they waited for two months for passage to San Francisco. On a stone slab, which ...
History Center and museum events in Cannon Beach
7 Dec 2017 at 3:30am
On Saturday, Dec. 23, the Cannon Beach History Center and Museum will be open 11 a.m. to 5 p.m. for arts and crafts, face painting, story time for kids and adults and host a hot chocolate bar. The eve...
9 All-Inclusive Resorts for Outdoor Recreation
16 Nov 2017 at 11:36pm
Louisville wins over culture vultures with the promise of world-class attractions like the Kentucky Museum of Art and Craft and the Muhammad Ali Center. But there's more ... sandwiched between Cannon ...

More Updates about Cannon Beach, Oregon History
The Crazed and Spooky Tales of One Oregon Coast Lightouse
The truth behind this old lighthouse off the north Oregon coast is certainly weirder than fiction itself. Cannon Beach History, Seaside history
N. Oregon Coast Concerts Include America's Got Talent Singer
Cannon Beach History Center and Museum pull together two gigs of an interesting nature