Indian Beach, Goonie's Rock

Virtual Tour of Cannon Beach, Oregon Coast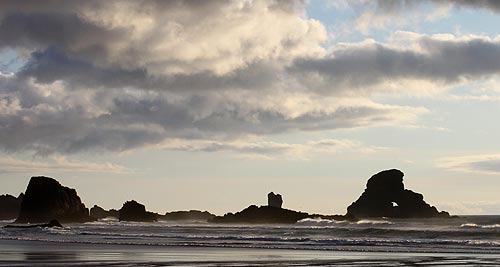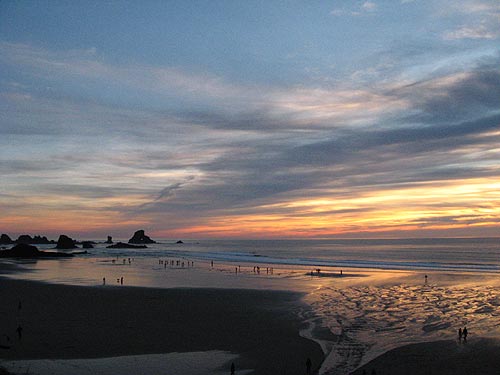 Goonies Rock comes into clearer focus the closer you walk to the southern end.
Continue on to take a thorough tour of Indian Beach.
More about Oregon Coast connections to the Goonies movie-
Cannon Beach, Oregon Complete Guide - on the Oregon Coast Jun 23, 2007 ... Parts of the cult film "Goonies" was filmed here. The offshore rock structure with the oval hole in it was used at the end of the film,
Film Crew on Oregon Coast with Duvall, Theron in TowApr 17, 2008 ... This rock structure in Cannon Beach is known as "Goonies Rock" because one key scene from "Goonies" was filmed here using the arch
Oregon Coast Beach News: Hollywood's Love Affair with Oregon Coast ...Parts of "Goonies" were made in Cannon Beach as well. Most recently, "The Ring II" was the last time Hollywood touched down here. ...
Recent Oregon Coast Developments: Restaurants, Horse Rides, The Fratellis... Aug 9, 2010 ... Not directly connected � but you can draw a line that connects Scottish band The Fratellis to Astoria, Oregon