Strawberry Hill - Southern Cliffs, Agates

Upper Lane County - Florence to Yachats Virtual Tour, Oregon Coast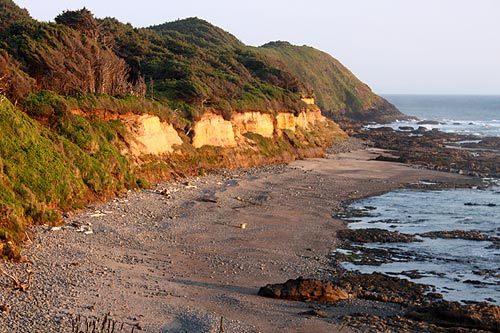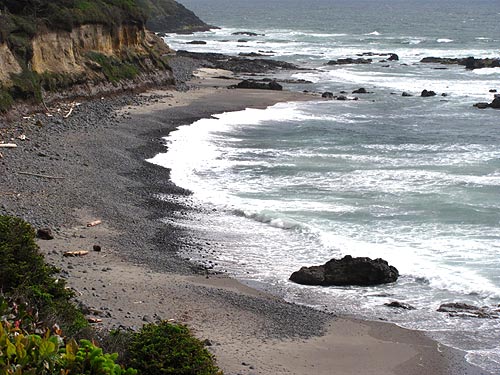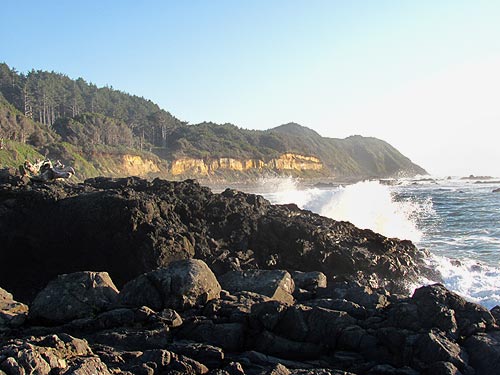 To the south, there's a long stretch of cobblestone beach with towering cliffs directly behind you.
It's as much fun for climbing and tide pool hunting as it is for a simple, hand-in-hand walk on the beach. Agates are a constant joy on the southern side of Strawberry Hill.
The entrance to the Cummins Ridge Trailhead and Trails is very close to Strawberry Hill. Look for the road on the east side of the highway (and almost kitty-corner to the Strawberry Hill entrance). It takes you some ten miles up steep and winding roads to the upper trailhead of the Cummins Ridge trail.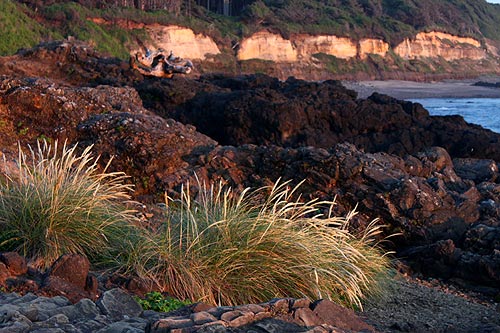 More on Strawberry Hill:
Layered and Rugged Beauty of Strawberry Hill Wayside, Oregon Coast Strawberry Hill Wayside is indeed a place to find your thrills – in the form of tide pooling, bouncing around the beach, wildlife viewing and agate hunting, that is.