Cascade Head, Just North of Lincoln City, Oregon Coast

Lincoln City, Oregon Coast Virtual Tour, Inland 101, Neskowin, Corridor of Mystery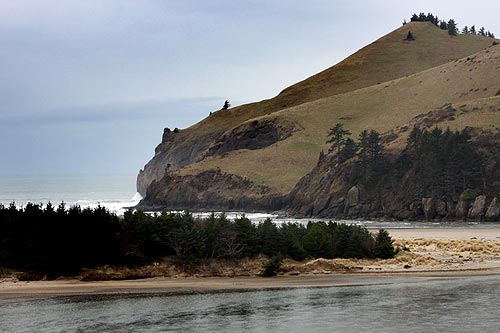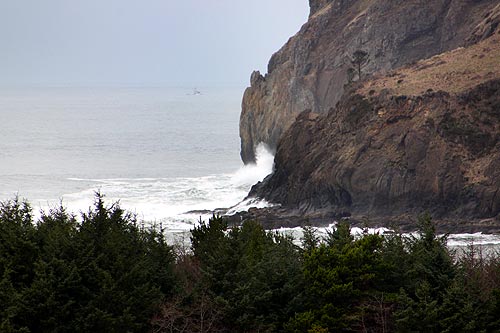 Take Three Rocks Road to one of the major trailheads for Cascade Head, or find some along that "corridor of mystery" where the road winds and turns beneath thick forestland.
This stately bluff was scooped up by the Nature Conservancy in the 1960's and has since been safe from commercial development. The result has been a pristine labyrinth of amazing trails and breathtaking viewpoints that will be with us for generations. However, dogs, camping, picking flowers and walking beyond designated boundaries (look for the signage that says so) is forbidden because of the delicate environmental balance here.
The most used trail is the Conservancy's 2.7-mile path, which takes you to some seriously gorgeous bluffs. That one's a 3.4-mile roundtrip from the lower trailhead, which you'll find along Savage Road, off Three Rocks Road.
The upper trailhead is much easier, although it's not open all year. It's shut down from January through May. But this one's only a two-mile roundtrip, accessible from Cascade Head Road, near MP 101, in Tillamook County.
The Hart's Cove Trail, also closed from January to May, is also accessible by Cascade Head Road. Take the fork in the road to the north, then drive to its end, some four miles down. From that trailhead, the path meanders almost three miles through incredible views – including a waterfall - until you reach a bluff over a very secretive cove. You can reach it by heading down a steep and unpredictable path.
Lincoln City is not far south of here.