Neskowin Beaches, Entrance, Creek

Lincoln City, Oregon Coast Virtual Tour, Inland 101, Neskowin, Corridor of Mystery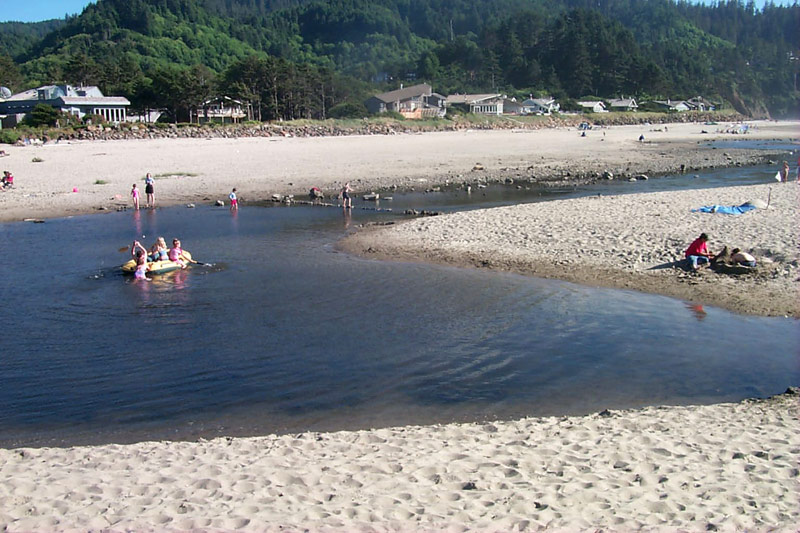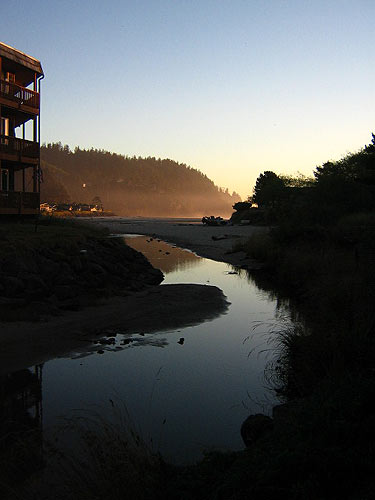 At MP 98, the picturesque and engaging village of Neskowin is largely comprised of a few condominiums, a golf course, a couple of businesses and a smattering of charming little homes.
There is, at first glimpse anyway, not much at Neskowin. The beach is really the real top bill here: a nearly never-ending promenade of sand. But because of Neskowin's relative isolation, tucked away along a twisty stretch of highway, it's a treasure trove that's usually not very crowded.
Upon entering the main beach access, you'll see this lovely little stream winding down to the ocean. Called Kiwanda Creek, it becomes Neskowin Creek out on the beach itself (seen above).
This area can be full of dangerous extremes, however. See Normally Placid Place Can Illustrate Power of Oregon Coast Waves. Below: Neskowin at night.