These days, you can walk this living monument of the 804 Trail and have close access to tide pools, major rock formations, and a few interesting, slightly quirky homes - such as this one pictured here, which looks like a ship.
This oddly shaped structure resembles either a sea faring vessel or a space faring one - it's hard to distinguish at times. Either way, it's a beautiful and unusual addition to one of Oregon's more dramatic coastlines, and it features beautiful stained glass windows on one side. It is a vacation rental.
Not far from that funky ship-shaped residence, look for one of the more spectacular blowholes on the coast. At the right high tide, this spouting horn can soar maybe 20 or 30 feet into the air.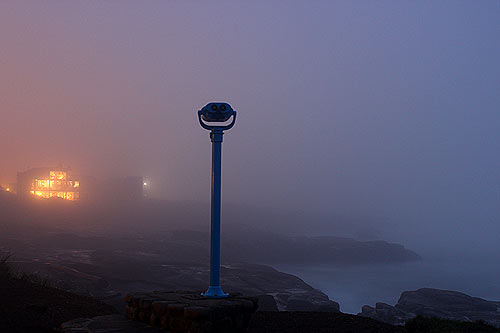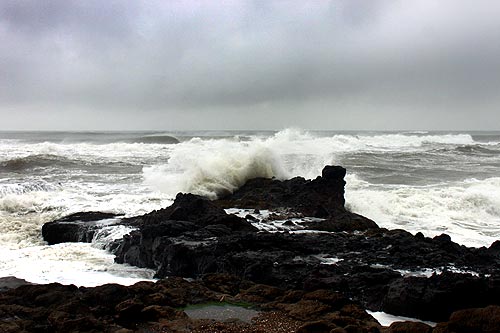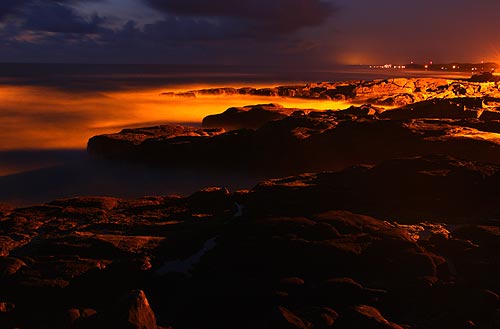 Above: Yachats' 804 Trail at night