More from Nehalem Bay, Manzanita, Rockaway Beach, Wheeler - Blog, Articles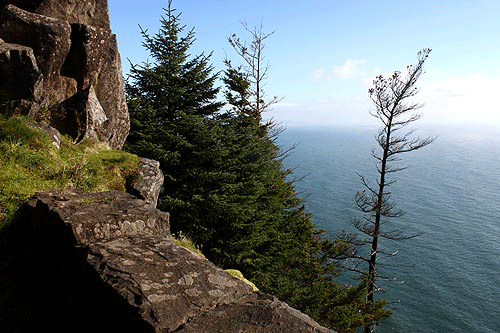 Manzanita Freaky Facts, Weird Science on N. Oregon Coast How is Manzanita related to a doomsday volcano? What about its wild history of ancient shipwrecks, treasure hunting? What famous person died there? Why do local waters sometimes glow?
Oregon Coast Question Answered: Best Beaches of Manzanita? The area runs the gamut of landscape geography, from towering cliffs, soft sand beaches, rocky places to amble around a variety of waterways
Rockaway Beach, Oregon Tourism, Sites and Sights What was once called Garibaldi Beach, according to the history books, became named Rockaway Beach early in the last century and has been a tourism hotspot ever since
Latest in Manzanita, Oregon Coast: Beach Dangers, Lodging, Rentals, Spring, Sunsets, Debris, Oswald Gas canisters, spectualar sunsets, spotting whales, i-phone lodging listings, Manzanita maps, rentals in Manzanita, more news
Manzanita - Rockaway Blog: Latest Out of Manzanita, Rockaway Beach, Wheeler and Nehalem Bay
Manzanita at the Distance: Amazing Objects, Secrets Come to Light (Photo Essay) Not everything about an Oregon coast beach is at its best when walking on the beach. Not everything that's awe-inspiring about the area happens when you're close to it.
Manzanita, Oregon Explorations: Photos of Stunning Sunsets at Manzanita Between Cannon Beach and the Nehalem Bay sits the somewhat secretive village of Manzanita
N. Coast Time Lapse: Manzanita, Wheeler, Cannon Beach, Seaside The latest video experiment from Oregon Coast Beach Connection shows some fascinating things happening with the scenery that we see everyday
Wandering Rockaway Beach: the Sandy Wonder at a Second Glance A longtime Oregon coast vacation spot, one with a history literally going back to the beginning of the last century, Rockaway Beach is seven miles of gorgeous sand and a myriad of wowing wonders
Stunning Sights of Manzanita, a N. Oregon Coast Oasis (Photo Tour) This little north Oregon coast village is a kind of forested wonder and oasis of breathtaking sights and attractions tucked away a bit from the masses of traffic zipping along Highway 101
More Reasons to Meander Around Manzanita You could literally spend days just bouncing around the beaches and the nooks and crannies of Manzanita and never get bored. It's the viewpoints that often amaze the most, and for good reason. Neahkahnie Mountain is one of the most spectacular and photogenic spots on the entire Oregon coast
Astounding Sights and Sounds Between Cannon Beach and Manzanita For those intrepid explorers of the Oregon coast it's a goldmine of fantastic sights and discoveries. This thoroughly clandestine beach goes by the name of Falcon Cove, situated on the north Oregon coast between Arch Cape and Manzanita
Rockaway Beach Briefly - A Small Photographic Tour Rockaway Beach has been a favorite Oregon coast destination for over 100 years now, albeit a bit clandestinely
Details and Delights of an Oregon Landmark: Exploring Rockaway Beach This is the calm and cozy sandy wonder from the Oregon coast, boasting seven miles of soft granules and a kind of 1800's Old West look against an ocean backdrop
Shooting Stars, Other Galactic Fun Above N. Oregon Coast This weekend has proven to be filled with a variety of surprises in nature along the Oregon coast, including a few at night in Manzanita
That Beachy, Forested Wilderness Between Manzanita and Cannon Beach An intricate Oregon coast oasis of the untamed and rugged in between two very civilized worlds, near Manzanita, Wheeler and Nehalem.
Oregon Coast Oddities at Manzanita: Curiosities of Rock Manzanita is a cozy north Oregon coast hamlet that sits equal distance between the more bustling Cannon Beach and Rockaway Beach
Oregon Coast in 2011: Most Memorable Photos of Manzanita, Wheeler, Rockaway About 15 minutes south of Cannon Beach, you'll find the Nehalem Bay area, with its viewpoints and the towns of Manzanita, Rockaway, Nehalem and Wheeler
Oregon Coast Landmark: the South Jetty at Rockaway Beach At the southern side of the Nehalem Bay mouth, at Rockaway Beach, the south jetty juts out into the sea
Nocturnal North Oregon Coast: Rockaway Beach After the Sun Goes Down By night, however, Rockaway Beach reveals an esoteric, even alien-looking side
New Public Fishing Dock for North Oregon Coast Town This Saturday marks the gran opening celebration for a brand new fishing dock on Lake Lytle, in the north Oregon coast town of Rockaway Beach
Video Tour: Moving Around Manzanita, Nehalem Bay Move slowly throughout the north Oregon coast town and witness dozens of details - TimeLapse Video of Wheeler, Manzanita, Oswald West State Park